On the couch with One Vision Housing – podcast now live!
Ever wondered what happens behind the scenes at One Vision Housing? 
Dive deeper into the world of social housing with your host, Ian Mitchell, Managing Director of Housing. In each episode, guests are invited to join Ian on the couch for an insightful exploration of how One Vision Housing is creating a better future for communities. 
Available to stream now on Google, Apple, Spotify and wherever you normally listen to your podcasts.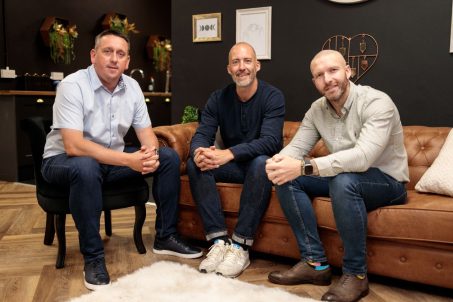 Episode 1 - Community safety and vibrant neighbourhoods
Join Ian on the couch with Kyle and Steven, from One Vision Housing's Community Safety Team.
The three colleagues discuss how their dedication to creating a better future for communities, ensures customers are able to enjoy their homes in vibrant neighbourhoods without anti-social behaviour.
Grab a brew and join us #OnTheCouch – listen now!