Report a repair today
As your landlord, we are responsible for many of the repairs to your property. We want repairs to be done quickly, to a good standard and at a reasonable cost. When you report a repair, give us as much information as possible (including any photos) to help avoid unnecessary delays and allow us to complete repairs in one visit wherever possible.
---
Service Standards
To help inform improvements to tenant satisfaction we have developed a clear set of repairs and maintenance service standards, in close consultation with our tenant scrutiny team, which are reviewed annually.
For full details, please see our Repairs, Maintenance and Planned Works Policy.
---
Report a repair through My Account
You can now report non-emergency repairs through My Account.
All current tenants are eligible to register for My Account.
To register, you'll need to enter the email address you use for One Vision Housing. If you have never registered an email address with us, please contact us on 0300 365 1111.
Report a repair by phone
---
Types of repairs
Non-emergency repairs
For these less urgent repairs, we offer appointments within 10 days once the repair is reported.
Non-emergency repairs include minor problems with toilets, baths, sinks, doors or windows sticking or broken (where your home is still secure), plaster repairs, tiling and brickwork. You can report this type of repair through My Account.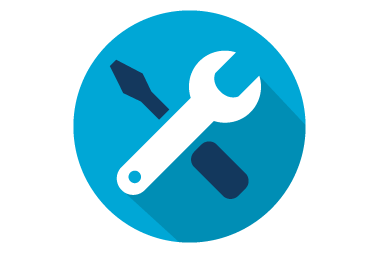 Emergency repairs
An emergency is defined as something which could not have been foreseen and which could cause danger to your or others' health and safety, or serious damage and/or destruction to property.
We will respond to emergency repairs within 24 hours. A follow up appointment may be required to complete a full and proper repair during normal working hours.
If we deem the repair to be a non-emergency, you may be charged.
Emergency repairs include:
Total loss of electrical power
Unsafe electrical sockets or fittings
Total loss of heating in cold weather
Blockage of your only toilet
Blocked drain with sewage overflow
Burst water pipe where the resident is unable to control or isolate the water supply
Severe roof leak
Total loss of water supply
Minor water leak which cannot be contained and is likely to cause damage
Loose or falling brickwork/concrete likely to cause injury or damage
Boarding up a broken door or window
Loss of keys (if you have home contents insurance, this may be covered in your policy – if not you will need to pay for the cost of us gaining entry to your home and replacing the locks)