Fire safety in your home: High-rise living
High-rise blocks have no greater risk of fire than other types of homes. However you should always consider your fire safety, and the impact it may have on other residents, should anything happen.
We know nothing is more important than keeping you and your family safe which is why you need to know what to do in the event of a fire no matter where you happen to be in the building.
Designed with safety in mind
One Vision Housing high-rise flats are built to delay the spread of fire for up to an hour. Your building has been designed with fire safety in mind.
Lift access
Never use the lift when evacuating the building. Fires can cause power failures which might leave you trapped inside.
Emergency access
Never block emergency access to your building. The Fire and Rescue Service need to get as close as possible to the building.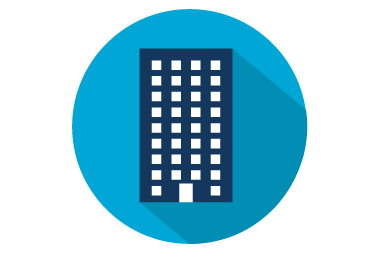 Firefighting safety systems
Fire detection systems are installed throughout the communal areas of the building. When activated, a signal is sent simultaneously to ourselves and another remote monitoring station who will call the Fire and Rescue Service.
Sprinkler systems are installed in each flat and throughout the communal areas of your building.
Smoke clearance devises are installed in your building to help in the event of a fire to remove any smoke from the stairwell escape routes.
Dry or wet riser pipes (usually painted red) run internally through your building. The pipes provide water to higher floors in order to tackle fires.
If you suspect any of these systems are damaged or not working please contact OVH immediately.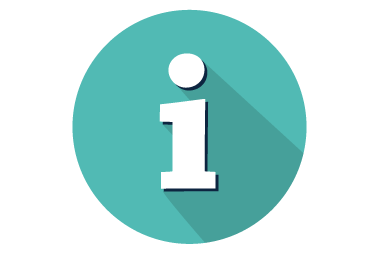 Smoke Alarms
Working smoke alarms save lives.
In fact, you are seven times more likely to encounter a fatal fire in the home if you don't have working smoke alarms.
All smoke alarms in your home should be working. If your alarms are not working for any reason please contact us.
Press to test! Test your alarms regularly and be sure to ask someone to help if you are unable to test your alarm.
Don't ignore a sounding smoke alarm! Even if it's not yours, a neighbour could be relying on you. Make sure to call 999 and ask for the Fire and Rescue Service.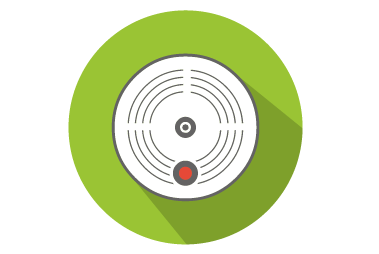 Fire safety in your home
Smoking
Smoking is the most common cause of fatal fires, which is why the safest option is to not smoke. But if you do, please make sure you:
Once finished safely extinguish all cigarettes
Never discard cigarette butts out of your windows or from a balcony. For safe disposal, wet the stub and place in your bin
Do not smoke in bed or anywhere you may fall asleep
Never leave a lit cigarette or pipe unattended
Use proper ashtrays and never throw hot ash into the bin
Keep matches and lighters out of children's reach
If you need any help or advice quitting please contact Smokefree National Helpline on 0300 123 1044.
If you are now vaping as an alternative, remember to follow the manufacturer's instructions. Always use the correct charger and never use an e-cigarette if it is damaged in any way.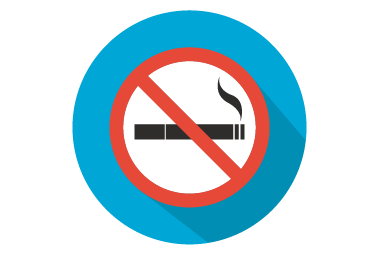 Cooking
Never leave pans unattended when cooking
Don't cook if you are tired, have been drinking alcohol or taking medication that might make you drowsy
If your pan catches fire:
Don't tackle the fire yourself or try to move the pan
Never throw water into it as this can create a fireball
Leave the room and close the door. Shout to warn others to get out, stay out and call 999
If safe to do so, turn off the heat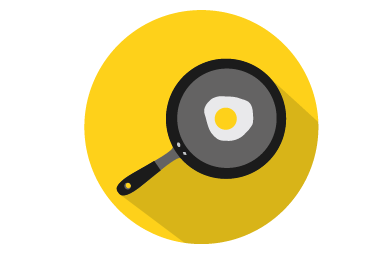 Electrics
Never overload electrical sockets or leave items on charge
Keep electrical appliances clean and in good working order
Only leave essential appliances switched on, such as the fridge or freezer. Turn all other electrical items off when they are not in use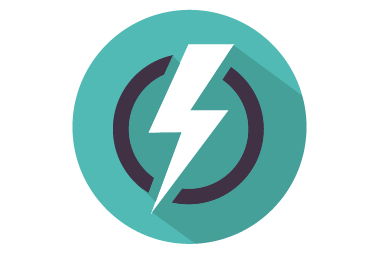 Candles
Candles, tea lights and incense should only be placed in stable, heat resistant holders
Keep them away from materials that may catch fire such as curtains, furniture, papers and clothes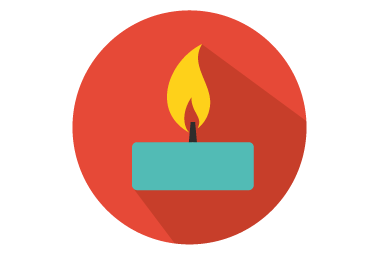 Appliances
Always check the plugs and leads of any appliances and if they look frayed, scorched or damaged then do not use them.
Keep the lint tray and drum of your tumble dryer clear of any build up of fluff and debris as this can ignite if left unattended.
It's also important that you review the safety guidance for the make and model of your appliances as some are known to contain defects which can lead to fires.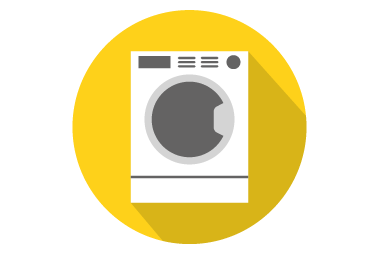 Gas cannisters
To reduce the risks of fire you should not use, permit to be used and/or store compressed gas within your home or any communal areas. If you are required to use and/or store compressed gas for medical reasons (e.g. oxygen), you must contact OVH immediately.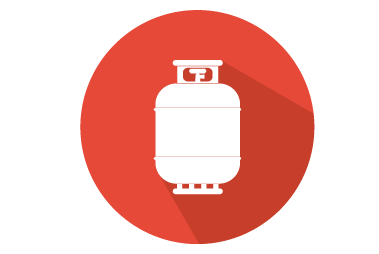 Communal areas
Everyone is responsible for fire safety in their own home and within the building, including any communal areas (i.e. communal hallways, bin rooms, shared stairways etc.). Please follow these tips to keep your communal areas fire safe.
Smoking
Do not smoke in any communal area. As per the Smoke Free Regulations 2006 it is illegal to smoke in any public internal communal areas. Smoking will activate the communal fire detection systems. If we confirm you or a visitor to your home is responsible for a false fire alarm we will recharge you for the cost of our engineers and the Fire Service to attend.
Rubbish
Do not leave rubbish, bikes, mobility scooters, prams, items of furniture, carpets or any other items in any communal areas. All of these items are a fire risk and could prevent easy passage along the escape routes should you and others need to evacuate the block.
Fire doors
Keep fire doors closed and do not open them. They are there to stop fires from spreading. OVH may need to periodically inspect your own flat entrance door to ensure it is operating and fitting correctly. Please report to us straight away if you notice:
A fire door is damaged or not fitting fully into its frame
Fire doors being wedged open
A fire door is not closing correctly
IMPORTANT: You must never disconnect the self closing device to any fire doors in the building.
Emergency lighting
If you notice any damage to light fittings throughout the building or if they are not working properly, please contact us immediately.
Bin rooms
Please do not place any combustible items in the bin room. If you need to dispose of any large items (i.e. mattresses, furniture etc.) please call Sefton Council on 0345 140 0845 to arrange removal of your unwanted bulky items.
Escape route – have a plan!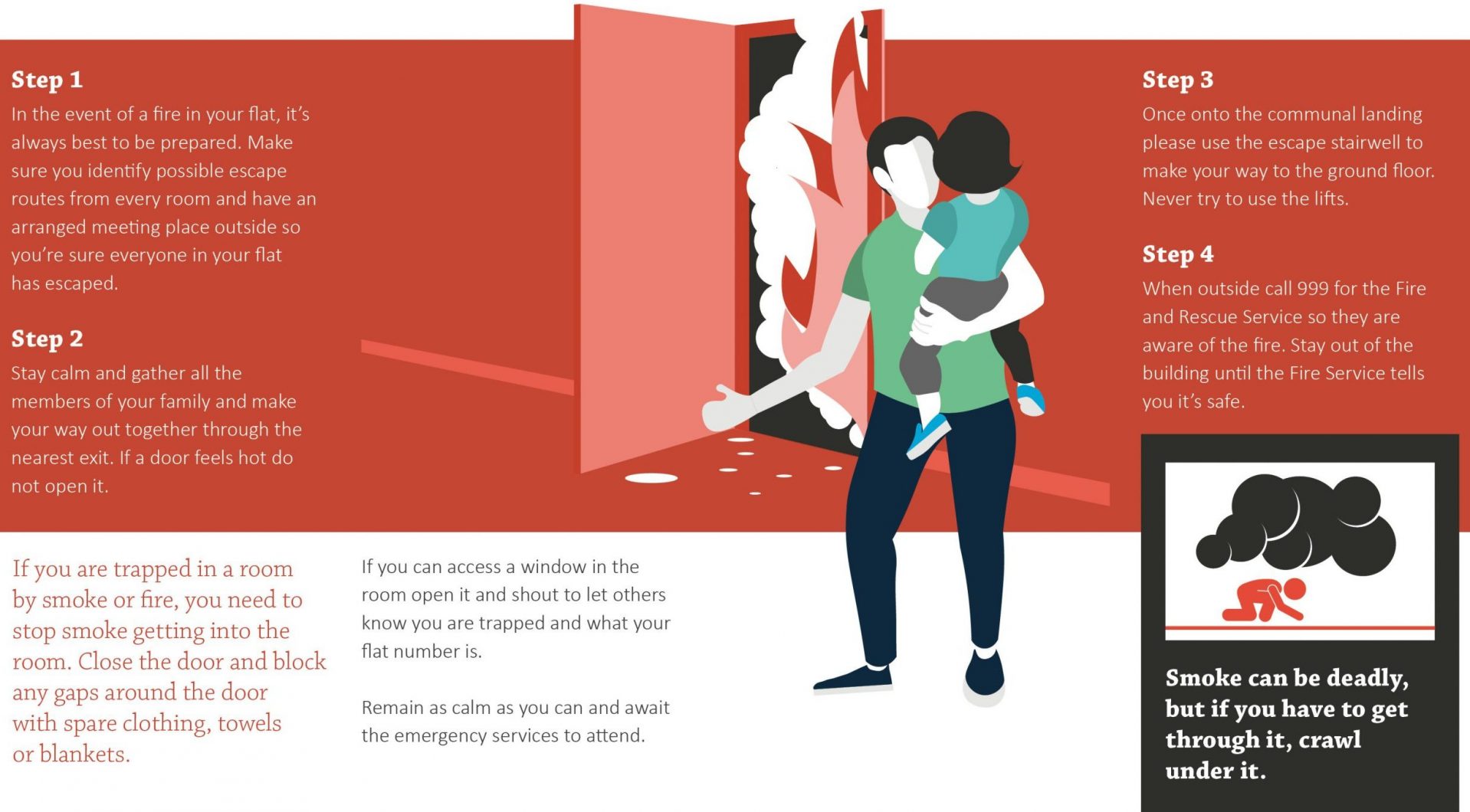 Step 1 – In the event of a fire in your flat, it's always best to be prepared. Make sure you identify possible escape routes from every room and have an arranged meeting place outside so you're sure everyone in your flat has escaped.
Step 2 – Stay calm and gather all the members of your family and make your way out together through the nearest exit. If a door feels hot do not open it.
Step 3 – Once onto the communal landing please use the escape stairwell to make your way to the ground floor. Never try to use the lifts.
Step 4 – When outside call 999 for the Fire and Rescue Service so they are aware of the fire. Stay out of the building until the Fire Service tells you it's safe.
If you are trapped in a room by smoke or fire, you need to stop smoke getting into the room. Close the door and block any gaps around the door with spare clothing, towels or blankets.
If you can access a window in the room open it and shout to let others know you are trapped and what your flat number is.
Remain as calm as you can and await the emergency services to attend.
Smoke can be deadly, but if you have to get through it, crawl under it.
Make a bedtime checklist
Close inside doors at night to stop a fire from spreading
Turn off and unplug electrical appliances unless they are designed to be left on (i.e. your fridge)
Don't leave washing machines or dryers on overnight
Check your cooker is turned off
Put candles and cigarettes out properly
Make sure exit routes from your flat are kept clear
During the holidays make sure you turn off any mains powered fairy lights
Knowing how to react in a fire will always give you and your family the best opportunity of remaining safe, so please ensure everyone in your home is familiar with the content of this guide and they adopt the helpful tips provided.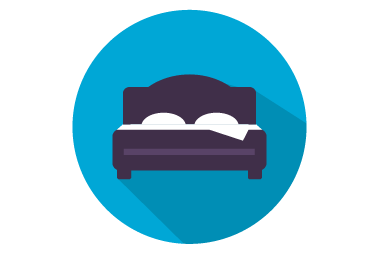 Fire Action Notice
In the event of a fire in your flat:
Ensure that everyone evacuates your flat immediately. Close the front door to your flat.
Make your way out of the building, using the common escape route.
Once you are outside the building, call the fire and rescue service by dialling 999.
In the event of a fire elsewhere in the building:
The building is designed to contain a fire and allow you to remain in your flat in relative safety if the fire is in another flat or elsewhere in the building.
If your flat is not affected by fire, you will be safe to remain in your flat.
Leave your flat if it becomes affected by fire and smoke or you are directed to leave by the Fire and Rescue Service.
If you are in a common area:
Leave the building immediately – do not go back to your flat.
Do not use the lifts
Once you are outside the building, call the Fire and Rescue Service by dialing 999.
IMPORTANT NOTE: Where a 'stay safe' policy is in place, we would emphasise that if you are in any doubt that it is safe to remain in your flat and provided it is safe to use the common escape routes, then you should leave the building as quickly as possible.
Calling the Fire and Rescue Service:
Dial 999. When the operator answers, give your telephone number and ask for FIRE.
When the Fire and Rescue Service answers, give them your address and the location of the fire. Do not end the call until the Fire and Rescue Service have confirmed the address.